The Offer That Sells Program
(Pilot Program - Save Over 60%)
WOULD YOU LIKE ME TO PERSONALLY HELP YOU CRAFT AND LEVERAGE YOUR OFFER SO THAT YOU GENERATE CONSISTENT AND SUSTAINABLE STREAMS OF REVENUE — MAKING YOU WORK SMARTER AND NOT HARDER WHILE OWNING A PROFITABLE SUCCESSFUL THRIVING BUSINESS THAT CREATES SUSTAINABLE INCOME FOR YOU FOR THE FORESEEABLE FUTURE?
Here's Who This Is For
This is for Coaches, Start-Ups, Agency Owners, Consultants, and Female Business Owners who want to:
Have much abundance so they can create abundance for others.
Never have to worry or be overwhelmed about payday because they have sustainable multiple streams of income.
Have more personal time while building and owning a profitable, thriving, successful business.
Here's What I've Got
The Offer That Sells Program (Pilot Program -- Save Over 60%)
This is an Intensive 12-Day Training and Coaching (pilot program) where I help you:
Create a Crystal Clear Vision for crafting and leveraging your Irresistible Offer for multiple streams of income.
Get clear on the Critical Elements of an Offer that brings in steady (consistent) Sustainable income into your business.
Put in place strategies that will help you to stop trading hours for dollars so you cut your workload in half.
Determine your steady sustainable cash flow end goal centered around your Irresistible Offer so you ditch the overwhelm due to the lack of cash flow for good — and start owning a profitable business.
Includes your 6 (private) one-on-one sessions Save $2500 And Pay Only $497 Today Or 2 Payments of $275
Here's How It Works
Our 3-step strategy is simple:
Guide you with a step-by-step strategy to craft and leverage your Irresistible Offer.
Assess your cash flow outlook and structure your Irresistible Offer so as to achieve consistent sustainable cash flow breakthrough.
Give you workable strategies for giving wings to your Irresistible Offer so you own a profitable business with multiple streams of revenue -- even in a crowded market.
Create an Offer Your Market Can't Refuse … An Intensive 12-Day Coaching & Training Program
Space is limited … so if you're interested, please register now!
Registration is now open!
Special Bonuses
Here's just a taste of what you'll get when you enroll:
VIP Day 'Craft Your Irresistible Offer for Cash Flow'- (Value $1595) – First 10 Signups and (Paid-In-Full) Bonus
I Will (Personally) Help You Create Your Program Around Your Irresistible Offer So You Generate Multiple Streams Of Revenue – (Value $2997)
Assess your Cash Flow Outlook Pertaining to your Irresistible Offer
Determine and Clarify the WHY of your Irresistible Offer
Position Your Offer
Craft Your Irresistible Offer
Leverage Your Irresistible Offer for Multiple Streams of Revenue
Why Craft And Leverage Your Offer
Here's What You'll Provide
In order for our work together to be successful so that you craft and leverage your Offer for consistent sustainable cash flow, it will be your responsibility to:
Show up wanting to learn
Take action and put the strategies to work
Use your 1-on-1 assessment sessions for clearing out any roadblocks to moving forward.
As part of our work together, it will be our job to help you:
Layout your plan to create multiple streams of revenue in your business by leveraging your offer.
Gain strategies for creating the outcome and transformation that your prospects and customers seek.
Determine and clarify how you can market your Offer without being salesy.
Give your Offer wings to fly so your workload is cut in half while building and owning a profitable successful thriving business.
But that's not all … You'll also get these bonuses:
WE DON'T ONLY WANT TO SHOW YOU HOW TO DO IT … BUT TO ALSO HOLD YOUR HAND TO TAKE THE NEXT STEPS FOR GETTING CONSISTENT CASH FLOW IN YOUR BUSINESS!
1-On-1 Pre-Class Assessment - (Value $150.00 )
You and I will meet to assess your current Offer and see what impact it is having on your getting consistent sustainable cash flow … 30-minute session.
Three FREE months in the End-Goal Achievers Club - (Value $591)
As business owners, we often have burning questions, needing a sounding board or desiring some clarity to move forward. You, as a member of the End-goal Achievers Club, become equipped to clarify roadblocks, set up workable strategies, and take steps to achieve your end goal and move forward.
Twelve One-on-one progress assessments… (Value $2400)
You get six (30-minute) 1-on-1 (Private) coaching sessions to help implement what you're learning so as to get the results you're looking for.
The Reinforcer - All recordings so as to review at your own pace - (Priceless)
With this bonus, you'll be able to go back to listen to what you might have missed or just to review for reinforcement.
2 Weeks of Post Class Support - ($ 597 value)
You and I get to review your progress, measure progress, set in plan and strategies for taking impactful actions.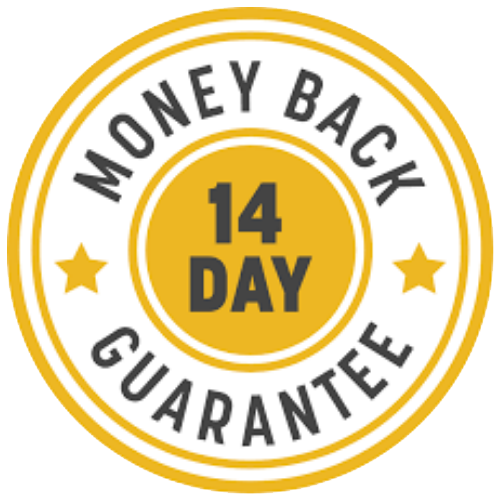 Our 100% Happiness Guarantee
If you are not 100% thrilled within the first 6 days of our work together, and you meet all of the reasonable conditions below, we'll give you a full refund of your money.
Reasonable conditions: You've attended and participated in all the group sessions, implemented the steps we've laid out for you, set up the initial plan and strategies, and completed your homework and action steps … And you feel this program isn't for you, we will refund you 100%.
If you aren't sure where you should start, reach out to me via email. You can also apply for a ZERO Cost Assessment where we talk about how you can leverage your Irresistible Offer for multiple streams of income. I tell you what I think you should focus on next, and if we both feel like there could be a good fit, we talk about how we might work together.